December 12, 2020
Posted by:

JoSa Consulting

Category:

Competitive research
In the next 15 years, the number of young consumers in Africa will explode — Africa will gain nearly 100 million in a single decade. Especially in major hubs like Lagos, Kinshasa, and Abidjan, cultural revolution will be swift and disruptive.
African consumers will become wealthier, more urban, and connected. Factors such as the $50 smartphone have already had a huge impact on how people live.
Here are six important factors that are expected to drive the youth economy in the African market.
1. Africa will gain 99 million additional young consumers in a single decade.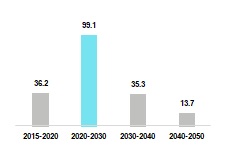 2. Population of high earners rising faster than low earners.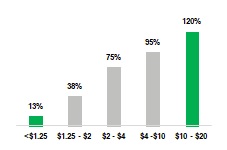 Note: The chart above shows growth of population by daily income, 2000-2014.
3. More than 570 million new urban consumers within 25 years.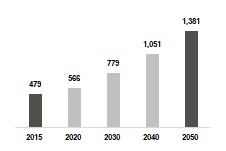 4. 175 million smartphone subscribers already.

5. Leading to a radical reshaping of consumer lifestyles.

6. And shifting aspirations.

The length of each generation will be shorter and will not last 15 or 20 years. The weight of new consumers alone will drive faster generational segmentation. The turnover of marketing generation terms will halve — i.e. change every 7-10 years — a headache and an opportunity for marketers.
Source: Blog Market Research